1)first picture from Akito the Exiled
2)pic from Lelouch of the Rebellion…
Looks the same but…. different castle…
3)pic of Knights of Round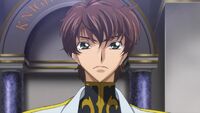 Suzaku - Knight of Seven (Charles time) , Knight of Zero (Lelouch reign)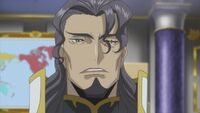 Bismark - Knight of One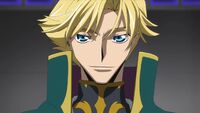 Gino - Knight of 3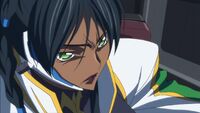 Dorothea - Knight of four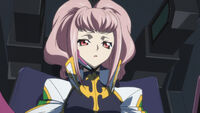 Anya - Knight of six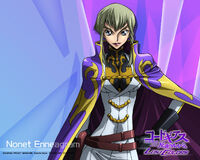 Nonnette - Knight of 9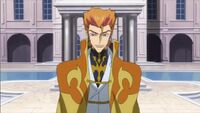 Luciano - knight of ten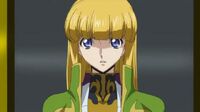 Monica - Knight of twelve
Knights of Round info from Code Geass wiki…
4) From Akito the Exiled poster
can he be a Knight of round???? (idea not mine,someone just pointed it out in another forum)
but he could also be a prince…
New Code Geass anime to watch out….
Nunnally in Wonderland will be another thing Like Kiseki no Tanjoubi (is a dream, all the characters went on that dream and wake up suddenly)… - this is a much to watch coz like Kiseki no Tanjoubi there will be tidbits on what they are currently doing after Zero Requiem… so what are we supposed to observe in Nunnnally in wonderland??? the sequence after the dream… (this is most of what the people in the web were thinking including me)
here are the samples:
Current place of Kallen and what she is currently doing… 

Ninna working with other scientist from Britannia… 

Nunnally doing works with China and Eu - if you ask me this is why I state there is the Akito connection…
and Suzaku as Zero….

So the question is???
Where is CC???
which the last 2 Picture Drama's (Code Geass R2 PD 09 and Kiseki no Tanjoubi) failed to give us the information….

while
Akito the Exiled - is a sidestory that happens nearly the same time when Lelouch take the role of Zero…
So watching this is a must… coz there could be interesting connections that were gonna see… Sadly we all had to wait for the Dvd/Bluray release…
*need very high res of this pic…
This is so funny…
LoL on the parts where Sayako chan think of Yaoi (04:35)…
anyway… anyone can translate this?
C.C. to Lelouch :
Come your Journey is over

You are released from this world

That's why

You can rest slowly within me

Dreams continues for all eternity afterall

Good Night, Lelouch
Note: From NewType6 "not sure what year but filename says so…
and I thought I cant find this (I mean extinct forever)
What you all think? Is Lelouch alive? dead? or just sleeping?
I thought this was lost forever…
2 Official pics of Emperor Lelouch and Empress CC
1)from sold in animate 
2) magazine scan cleaned…
I want high quality pic of this…